dimanche 16 juin 2019, 20:53:21
Interview Muzak
Réalisée par Marie Roy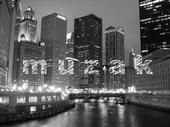 Muzak, c'est le nom d'un jeune groupe qui sévit depuis peu sur les scènes nantaises.
Composée de Martin (clavier), Maxime (guitare), Victor (guitare chant), Léo (batteur) et Bastien (basse),ce navigue dans un style pop/ rock alternatif.
Des sons saturés, des riffs de guitares à vous faire péter les tympans Muzak vous fera entrer dans son univers rock .
Des compositions dynamiques et éclectiques où, si le groupe montre des morceaux de rock effrénés (comme "break the wall") sera aussi vous scotcher et vous faire chialer sur "It could be a lie" ou encore "falling down".
Vous pourrez trouvez toutes les prochaines dates ici et en attendant et pour en savoir un peu plus, nous avons rencontré les membres du groupe....
---
---