dimanche 16 juin 2019, 21:11:02
Interview - Ghostpoet
Stéréolux - Mercredi 4 avril 2012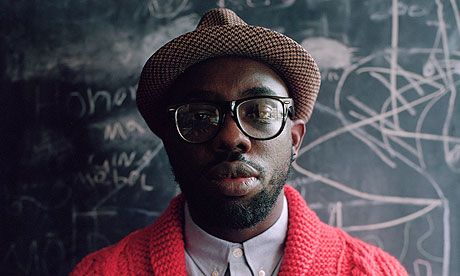 Producteur et chanteur londonien venu du Niger, Ghostpoet évolue dans un hip hop posé et presque nonchalant sur fond de musique électronique et dubstep.
Après un premier EP intitulé « The Sound of Strangers », disponible en téléchargement libre ici, où il a su s'entourer de belle manière avec entre autres Dels, Rox ou Michachu, GhostPoet est revenu tel un ovni avec un premier album au nom « Peanut Butter Blues And Melancholy Jam ». Un album paradoxal entre blues et mélancholie. Une prestation réussie d'un MC hip hop sur des rythmiques dubstep.
Rencontre avec un homme qui nous raconte des histoires majestueusement !
Interview par Violette Le Saux et Josselin Couteau

---
---